Company
Present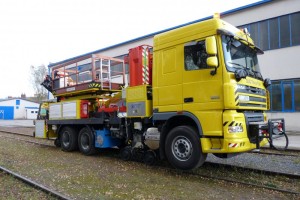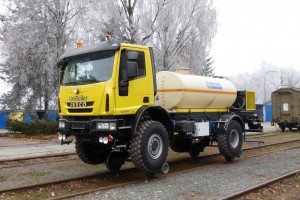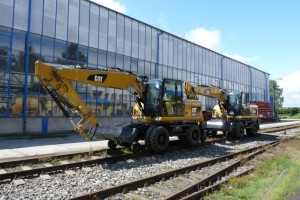 SaZ s.r.o. is a specialist in the field of design, production and repairs of Special Road and Railway Machinery, Road-Rail vehicles with superstructures, insulated and non-insulated scissor and telescopic aerial platforms, Flash Butt Welding machines, Railway Track Layers and other machinery for maintenance of railway and tramway tracks and overhead lines. In our product range you can find also Rail Trailers and Carriers, Transporting railway boogies, Body Superstructures, Access Ramps etc.
Our products can help you in rail welding, OLE maintenance and renewals, railway track renewals and construction, cleaning of railway track as well as vegetation control, fire-fighting and other rescue services.
Beside abovesaid products we produce steel structures and we are also providing testing services and welding, machining, painting and other works.
SaZ s.r.o. ranks among the main suppliers in the Czech and the Slovak Republic with export markets all over the world (EU, Australia, Thailand, Russia, Azerbaijan etc.). Our customers are important international construction companies, municipal transport authorities, fire-fighting and other rescue services, and also small companies that carry out repairs and maintenance of railway and tramway tracks.
SaZ s.r.o. participates in specialized international trade fairs and exhibitions within the European Union and outside the EU.
We are always ready to offer tailor-made solution meeting your special needs and to put your …Trucks on Tracks …
History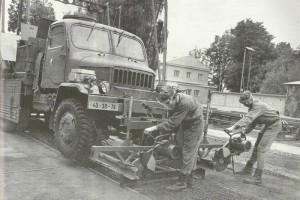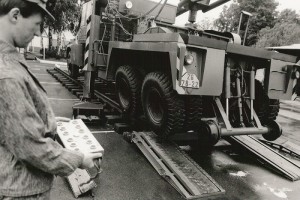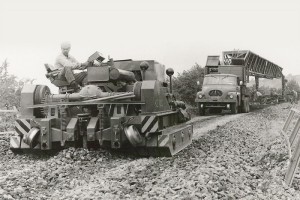 In 1954 there was established Railway Engineers Military Garisson in the premises of former railway station in Sázava u Žďáru nad Sázavou. The Garrison was established by the Ministry of Transportation.
In 80's and the beginning of 90's the company was reconstructed and an engineering plant was built. The basic activity of the company was manufacturing and repair of railway equipment. The place, which has been connected to railway activities since last century, has thus become well known for every railway-man in the Czech Republic and the company ranks among the main suppliers of several kinds of special railway equipment and service centre for this equipment.
In 1993 the Railways Engineers were deestablished and the new organisation "Stavební obnova železnic ČR" ("Building renewal of railways of the Czech Republic" – SOŽ, was established. This was the budgetary organisation established by the Ministry of Transportation of Czech Republic. Based on the Government provision from 1994 the property administered by SOŽ ČR was assigned to privatisation. In 1999 company SaZ s.r.o. became acquirer of the plant in Sázava and continuator in long time tradition of this plant.