Materiéls ferroviaires – NP 400 / MVTV 02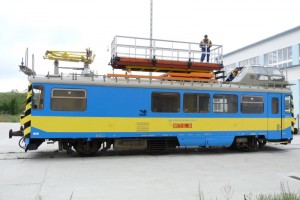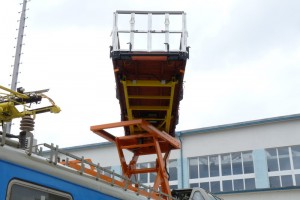 Scissor-type elevating platform NP 400, which is installed on railway vehicle MVTV 02 – is designed for work on state, regional, and plant railway tracks. The elevating platform is equuipped with rotating block and is installed on the vehicle roof. The platform is designed for repairs, maintenance and assembly work, mainly for OLE operations.
The platform is of scissor-type, with hydraulic drive and electric control. The platform is equipped with limit switches for work safety. The platform can be controlled from the control panel or by means of the remote control. The vehicle can be equipped with CCTV cam system, electric socket in the working basket, etc. The vehicle is designed in compliance to the technical standards – mainly ČSN EN 280. Scissor-type elevating platform NP 400 on MVTV 02 is protected by a utility patent.