Road-Rail vehicle FRILINER SIV M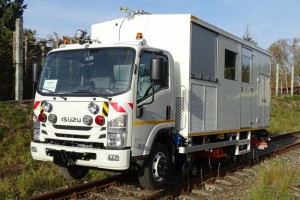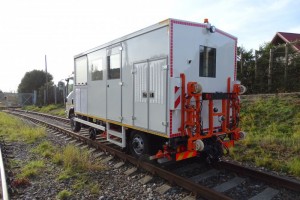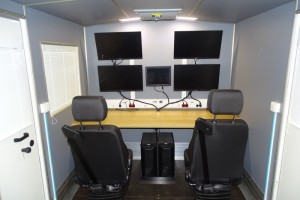 The road-rail vehicle FRILINER SIV-M is designed for driving on the road, as well as for driving and working (especially measuring) on metro light rail. The vehicle is equipped with two two-wheel railway gears positioned between axles. The drive on the track is provided by tires of the rear car axle by friction against the head of the rail. While driving on rails, the front axle of truck is held above the rails by a locking device.
Road-rail vehicle FRILINER SIV-M consists of modified truck, the front railway gear, the rear railway gear, steering lock, lockable cabinet for measuring parameters of rails, hydraulic systems and electric systems.