Multi-purpose telescopic excavator UDS 214.41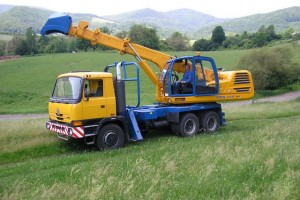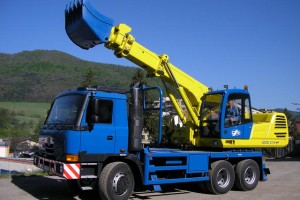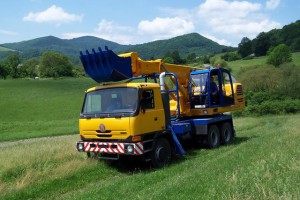 Multi-purpose telescopic excavator UDS 214.41 UDS 214.41 is a self-propelled, multi-purpose landscraping machine installed on TATRA T815 chassis, or another chassis. The machine is designed for landscraping and finishing earth works at the contact point of buildings and surrounding areas, and with suitable tool, also for other earthmoving works (excavating foundation trenches, drainage structures, construction and maintenance of engineering networks, etc.).
The movement of the machine is controlled from the operator's cab. Steering wheel supports on chassis as well as movement of the machine, also during excavation of culverts and drainage structures, is controlled from the driver's cab.
The main advantage of this version is complete control of the machine by one operator from the superstructure's cab. This option is very useful for work with frequent movement at short distances.