Winter road maintenance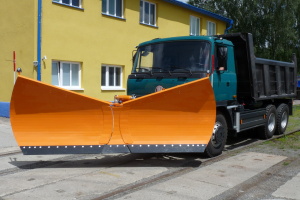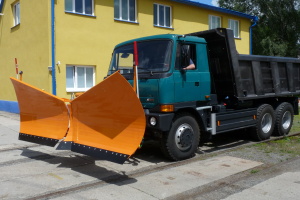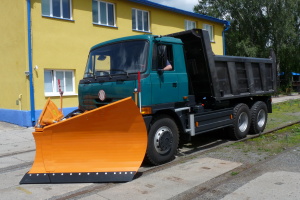 Snowplough is designed for removing snow from roads during winter road maintenance operations.
During transport on roads, ploughshare is raised and locked in transport position. Hydraulic equipment of the carrier vehicle is used to control the ploughshare. Spring loaded hinged blade is designed to negotiate uneven road surfaces while driving forwards. Snow can be removed when the clearing surface of the ploughshare is turned aside.
Lowering of the ploughshare is controlled from the driver's cab, by means of straight hydraulic engine, which is pivotally mounted between mounting plate and the lower part of lifting mechanism.